Media
About Us
Our Story
Frustrated by their children's things getting lost, mixed up, and leaving home never to return, Julie Cole, Julie Ellis, Cynthia Esp, and Tricia Mumby knew they could do better than the scribbles on masking tape being passed off as labels! Like typical frustrated moms, they took matters into their own hands! Mabel's Labels was born; the very best personalized waterproof kids' name labels and tags that are as cute as they are durable.
Mabel's Labels started humbly out of a basement and grew into the award-winning, market-leading company it is today. We've grown, and we've made our customers our community.
For over 20 years, Mabel's has provided parents with new baby labels, sending their little ones off to daycare, school, summer camp, and all the extracurriculars in between! Our waterproof labels have been keeping kids' stuff safe - 100% satisfaction guaranteed!
We're parents too so we know what's important to our customers; it's because of that that we've stuck around as one of Canada's leading brands loved by parents and kids alike.
As Loved By: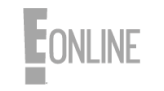 Sustainability
At Mabel's Labels, we believe that we are all responsible for the future of our planet, we strive to create a better world for our children and future generations. That's why we prioritize sustainability in how we run our business.
Our commitment to sustainability is reflected in our products - we don't want to see lost & found bins full of plastic and textiles. A simple name label can ensure that parents aren't repurchasing more plastic while the old one heads to a landfill.
But it's more than that. We have implemented ways to reduce our energy consumption in the office and within our manufacturing process and facility.
Everything from ensuring the ink we use to print our labels is GREENGUARD certified for low chemical emissions to all our print materials being FSC certified. We do our best to create products that won't harm the environment (for example, our Bag Tags are made with recyclable materials!).
Almost all of our packaging is eco-friendly - recyclable or biodegradable.
There's much more to be done, and we're constantly improving. We hope our customers and community work with us to positively impact our world. When purchasing your name labels from us, feel good knowing you're choosing a business that supports sustainability and is doing its part to protect our planet.
Resources
For media inquiries, email: