The return to school typically brings a renewed sense of routine to your household. You may be dusting off the school lunch containers or resuming a structured schedule of evening activities. This is a great time to re-commit to meal planning and healthy food choices, even when you're tight on time. To help you out, we've compiled kitchen-tested tips and tricks (organized by meal) for the upcoming school year.
Breakfast
Amid the morning chaos, you need to get everyone fueled up for the day ahead, whether it's heading out the door with a backpack or tackling the first activity on the home-school agenda. Here are some ideas to start your day with proper nutrition: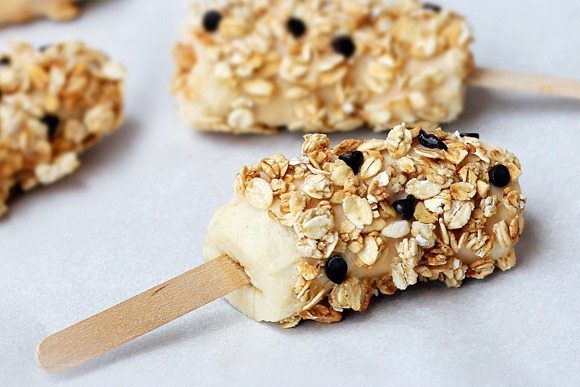 Think outside the box. If your kids are bored of the usual cereal routine, liven things up with these easy-to-make breakfast banana pops – essentially, a banana on a popsicle stick, rolled in granola.
Wrap it up. Breakfast wraps make a handy grab-and-go breakfast – here is a recipe for a gluten-free version.
Fire up the blender. The smoothie is the ultimate secret weapon of healthy eating: a tasty, drinkable way to get more fruits, vegetables and nutrients into your kid's belly. Whip up a blueberry superfood smoothie, try a chocolate chia variation or pick one from Mabelhood contributor Jen Millard's top 5 list.
One of our favorite dietitian moms, Noelle Martin, made a smoothie tutorial video to show us how easy it is, and how kids can help, too! You can also check out her round-up of nutrient-packed, kid-tested breakfast ideas.
Lunch
Yes, it's that time of year where we resume packing lunches… or assemble them quickly at home during a much-needed break from distance learning. Here are some tricks to simplify the process: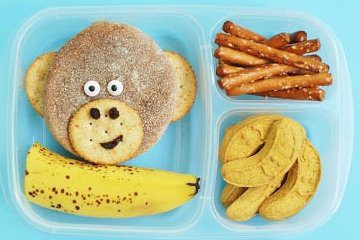 Slice and dice. In her school lunch prep video, Noelle suggests having fresh fruit and veggies on hand – pre-washed and pre-cut – so that these nutritious choices can be easily added to your child's lunch box or plate.
Compartmentalize. A bento-style lunch box with distinct sections provides a bird's-eye view of your child's lunch, ensuring the various food groups are covered. These boxes travel well and keep items separated, thus preventing spills, leaks, and the dreaded "foods touching each other" phenomenon. If you're the food-art type, you can incorporate a monkey face, snake theme, or many other creations that can be found online.
Split it up. If your youngster has multiple eating breaks throughout the school day, look for a lunch bag with two large zippered sections and pack them accordingly for the first and second break. To help with good decision-making, you can also add a note with a friendly reminder such as "Apple slices before cookie!"
Snacks
Let's face it: kids love snacks. Even so, snack time should involve quality, healthy foods, not just empty calories. Here are some winning choices:
For next-level ideas that are visually appealing and high in nutrition, watch this how-to video demonstrating 8 healthy after-school snacks.
Dinner
Doesn't it feel great when your family asks, "What's for dinner?" and you have a clear, confident answer? Here are some tips to achieve this: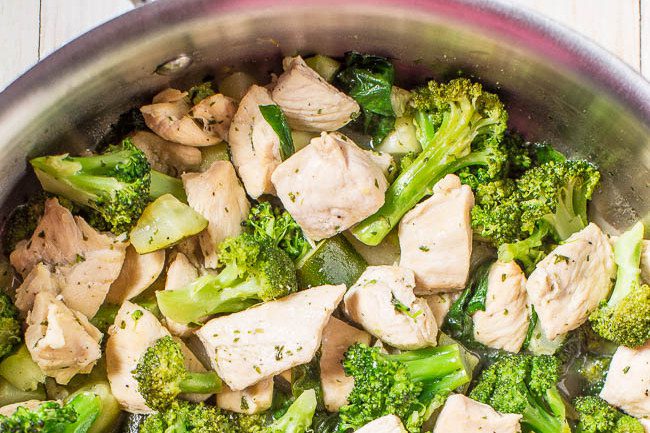 Plan ahead. Bypass the stress that comes with throwing supper together at the last minute, when family members (including you) are likely tired, hungry and grumpy. Try a printable meal planning worksheet to get a big-picture view of your week and itemize the supplies you'll need.
Make every minute count. When you need to get dinner on the table as quickly as possible, try a speedy recipe such as this chicken and vegetable skillet or a foil-wrapped one-pan dinner.
Go vegetarian now and then. If your family is game, experiment with meat-free entrées such as baked tacos with summer vegetables or pasta with meatless spaghetti sauce.
With these ideas in mind, you can chart out your weekly meals and work ahead – cutting back on your stress even as you're cutting up fresh produce. And, if you have a go-to, can't-miss, kid-friendly meal idea, please share it in the comments. You'll be doing a great service to busy parents (and empty lunch boxes) everywhere.