Encouraging girls to pursue careers in STEM (science, technology, engineering, and mathematics) is important for promoting gender diversity and equality in these fields. Studies have shown that girls often have a strong interest in STEM subjects but may be discouraged from pursuing them due to societal stereotypes and lack of female role models.
February 11 was proclaimed by the United Nationals to be the International Day of Women and Girls in Science to safeguard access to and participation of women and girls in science.
Programs such as STEM education in schools, mentorship opportunities, and encouraging girls to participate in STEM competitions and activities can help to promote their interest and participation in these fields. But what about when they're younger? How do we encourage them to be interested, stay interested and carry that through into their adult life?  Here are some toys (great recommendations from our friends at Mastermind) as well as books and programs that your girls may love if they're showing an interest in STEM.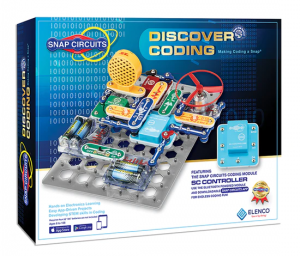 Your girls with an interest in engineering will love this one! Snap Circuits have been around for almost 20   years teaching kids the basics of electricity. Now, Snap Circuits is teaching the next generation of girls to code. They'll learn the basics of coding, and then be able to create patterns of lights, sounds and moving parts!
Smartivity Marble Slide 3D Wooden Model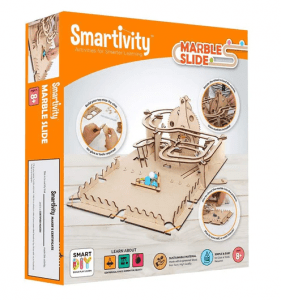 Perfect for girls who love to build! This marble roller coaster has over 85 parts and will just as fun to play with as it is to build. The marble strikes other marbles into the elastic sides and pockets trying to aim for the center of this game will keep your girls busy well after they've built it!
4M Dough Circuit Piano | Mastermind Toys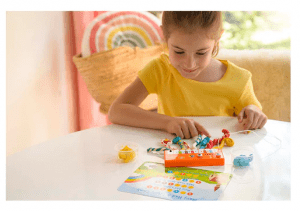 The thing we love the most about this, is that it incorporates art and science together, so if your girls have an interest in music and STEM, they'll love this toy! A definite winner!
Magna-Tiles Clear Colours Building Set 32 Piece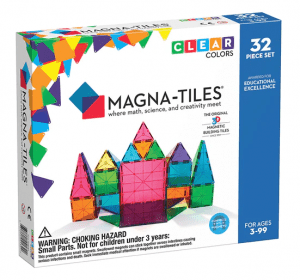 Perfect for getting you little ones interested in building (although these tiles are fun for all ages) they're also great for assisting with fine motor skills!
Piper Make Starter Kit (playpiper.com)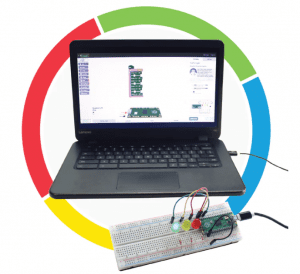 If you daughter loves coding, there are many great options at Piper. This starter kit is a great way to introduce curious kids, and then once you've peaked their interest their projects can get bigger with the larger and more advanced kits like this one!
PROJECTS:
Build A Monarch Butterfly Kit | Monarch Butterflies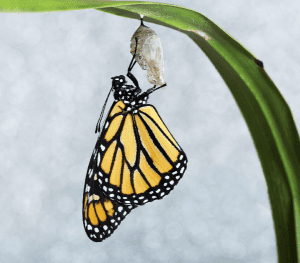 If your daughter is interest in biology, this kit will be a hit. The kit allows you to raise and release a monarch butterfly. The process takes some time, which is nice because this can be an ongoing project that kids will love.
Bounty Hunter Junior Target I.D. Metal Detector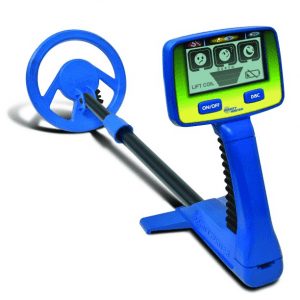 A great project for kids who love to explore is a metal detector. This one won best-overall on stemgeek.com Metal detectors are a great way to get your girls outside exploring. It will peak their interest in everything from history to archeology and beyond.
SUBSCRIPTION BOXES:
co is well known for having some of the best tinker toys. The best part about KiwiCo is the variety of options available. Whether your girl is into coding, art, biology you're sure to find something they love. You can also select 3, 6 , or 12-month subscriptions.
This subscription box will deliver a new STEM activity box to your home every 4 weeks. You're kids will have something to look forward to (who doesn't love mail!) and they'll be given an opportunity to try all areas of STEM to see what they like best.
ORGANIZATIONS FOR TEEN GIRLS:
Home – Girls STEAM Institute (girlsteaminstitute.org)  
This organization is great for older girls looking towards a career in STEM, it can help guide them through the entire process, including programs, tool kits, and personal development. 
Girls who code has an amazing summer immersion program for treen girls. Plus, Girls who Code is an international non-profit organization doing great things to close the gender gap in technology.
The most important way to keep girls in STEM is to keep cultivating their curiosity.
Another good read for parents of teens, life skills they need to have!