Let's be honest, kids' parties are expensive, and the host often spends a lot of money on the most controversial part of a birthday party – the loot bag. Why are we sending kids home with a load of junk that will be thrown into a landfill days later!? Can't we all agree that we need to change this with some unique loot bag ideas?
I'm not sure where the trend of giving away plastic junk started, but it's become out of hand. Each holiday my kids come home with little plastic bags of erasers, games, or candy. None of them get used; they clutter up the house for a week and then end up in the landfill, not to mention all the packaging!  
Here are our choices- we can either agree that a loot bag isn't required, let's prepare our kids not to expect one (let's stop feeling guilted into doing something we think we should), or let's change it up and start creating party favors that parents and kids (and the environment) can appreciate. 
Here are some unique ideas for loot bags that won't end up in the landfill, parents won't hate, and kids will appreciate.
Here are some unique ideas for loot bags:
Gift Cards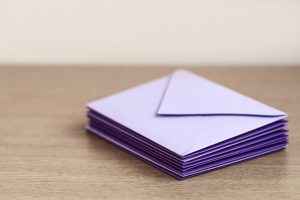 This is an effortless way to stick to your budget! A $5 or $10 gift card to a local ice cream shop, Tim Hortons, or popular store is always a hit! The kids get to choose something they want. Often, they'll get together another afternoon, and all meet up for an ice cream cone using their gift cards. It's a win-win. 
Mabel's Labels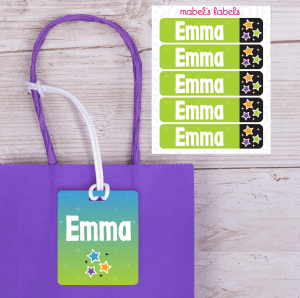 At only $5 a kid, these label packs are always a hit! Each kid gets 5 large rectangle name labels and a bag tag. You can customize it differently for each child. Kids love to see their name personalized, and parents will love how functional they are – waterproof and dishwasher safe!  
Package these nicely with a lollipop or small treat or acrylic letter add-on; you'll have high-quality party favor!
Pack of seeds and a small pot to start growing
!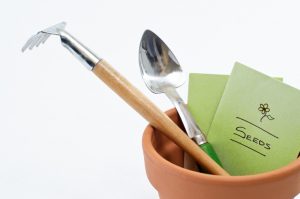 Giving the kids something they can do later is fun for them, but what parent doesn't love an activity you can use on another day! Seed packs are inexpensive, and you can find all the cute pots and starter items you need at the dollar store. If you buy ceramic pots, you can even paint them at the party as an activity they can take home! 



Outdoor Toys: Skipping rope / Hula Hoop/sidewalk chalk etc. 
Outdoor toys are always a hit. If you have a Spring/ Summer party, parents will be so grateful that they don't need to stock up on more sidewalk chalk, hula hoops, balls, or skipping ropes! Package them up with a little ribbon, and you've got a great loot bag that kids will love to play with and parents will be grateful to have too!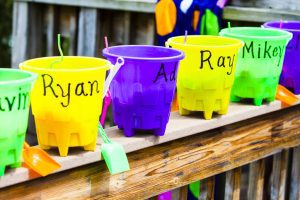 Personalized Water bottle (fill it with candy!)
The parents will really appreciate this as water bottles often go missing. Add a personalized water bottle band for each kid, and fill it will a small bag of candy – voila! A customized water bottle with candy the kids will love, and the parents will be grateful for!  
The benefit to the water bottle band over personalizing the bottle itself is that it's dishwasher safe. They can remove the band and add it to their favorite bottle or snack container. 

It can be hard to avoid plastic altogether, as it finds its way into the packaging of the most eco-conscious options. Still, we can make an effort to watch what we buy. We can think of the loot bag as a way of providing a simple token of thanks that will be used – think about its purpose well beyond the weekend. If your kids will use it, and the parents won't be tempted to chuck it, it's probably a great option.