Any new mom knows that you get a lot of receiving blankets for baby, perhaps a pack of two, tucked into almost every baby shower gift you receive.  I recall, as a new mom, wondering what a receiving blanket is really used for and why they are the go-to gift. To my surprise, the blankets I received became one of the most hard-working baby items we had! We used many daily and for a wide variety of jobs!
What are receiving blankets used for?
A receiving blanket is typically made from a lightweight, breathable material, usually printed in cute patterns and a variety of pastel colors. Receiving blankets have a wide variety of uses:
-Wrapping baby (more on that later!)
-A nursing blanket
-A stroller cover (see safety tips!).
-A tummy time rug
-A burp cloth
-A last-minute emergency wipe
-A makeshift changing mat
-A game of peek-a-boo!
Receiving blankets are a versatile and essential item for any new parent. Plus, you'll likely find uses for them well beyond the newborn years! My daughter currently swaddles her baby dolls in the same blankets she was swaddled in (be still my heart!).
Is a receiving blanket and a swaddle blanket the same?
No, a receiving blanket and a swaddle blanket are not the same, although in my house, they were interchangeable, so don't get too hung up on the difference.  Both types of blankets are used to wrap your little ones, a receiving blanket is typically a larger, thinner blanket used for general purposes such as laying the baby on for playtime or covering the baby while breastfeeding. Receiving blankets are typically 30 x 30
A swaddle blanket, on the other hand, is specifically designed to wrap an infant tightly. A swaddle wrap imitates the tight, secure, and cozy feeling of being in the womb. This cozy feeling prevents your baby from startling themselves awake with their own uncontrollable arm movements. Swaddle blankets are usually made from a stretchy material to help with the wrap and are slightly bigger in size than receiving blankets.
These days, most parents opt for a sleep sack or a premade swaddle with buttons or Velcro wings instead of the blanket. These products are equally as cute and easier to use than mastering burrito wrap, which can come undone and be a safety hazard.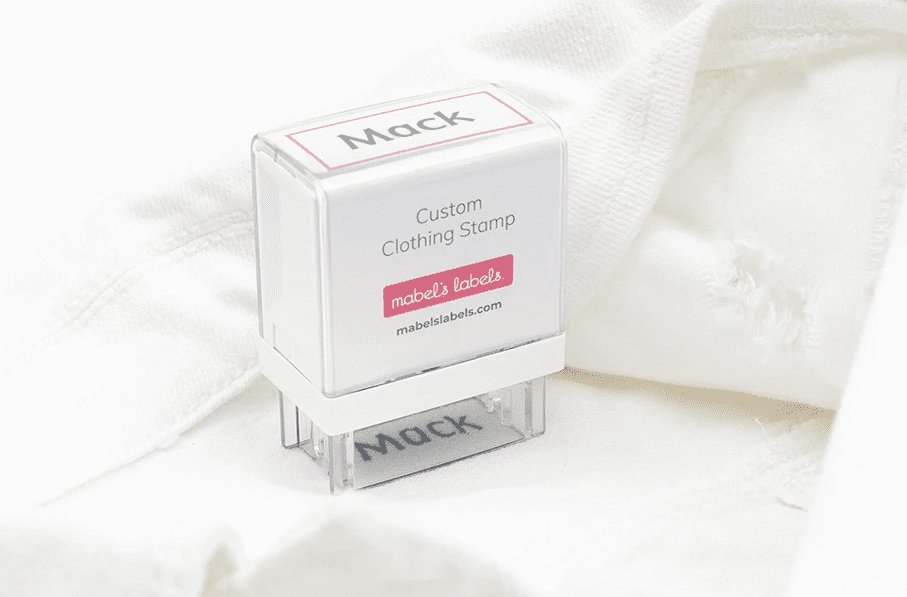 Are blankets safe for the baby?
Yes, parents have been wrapping babies forever, so receiving blankets is safe for babies. They are typically made from lightweight and breathable materials that provide a layer of warmth and comfort without overheating the baby.  However, as with any baby item, it is important to follow the manufacturer's instructions for proper use and care.
Here are a few safety tips to follow:
Loose blankets in cribs have an associated risk of suffocation if not managed properly.
Stop using a swaddle when your baby can roll over.
Never leave a blanket loose in the crib.
Never use a blanket to cover your stroller in warm weather. Regardless of the weight of the blanket, even the most lightweight muslin blankets can trap heat. There are great sun cover products out there that can keep with sun off safely.
Is a receiving blanket a good baby shower gift?
I received so many, and it seemed like a "lazy" gift – boy, was I wrong (and judgy). A receiving blanket can be a great gift for a baby shower! New parents can never have too many blankets on hand. Make sure you consider the climate and time of year when buying, so if the baby is due in the summer, a lightweight option is best.
Another great gift is the swaddle sleep sack with wings to easily wrap your baby, making it feel super cozy and secure. They can sometimes be pricey, and parents use them a few times a day, so this is a very useful gift for new parents!
What to add alongside your baby shower gift?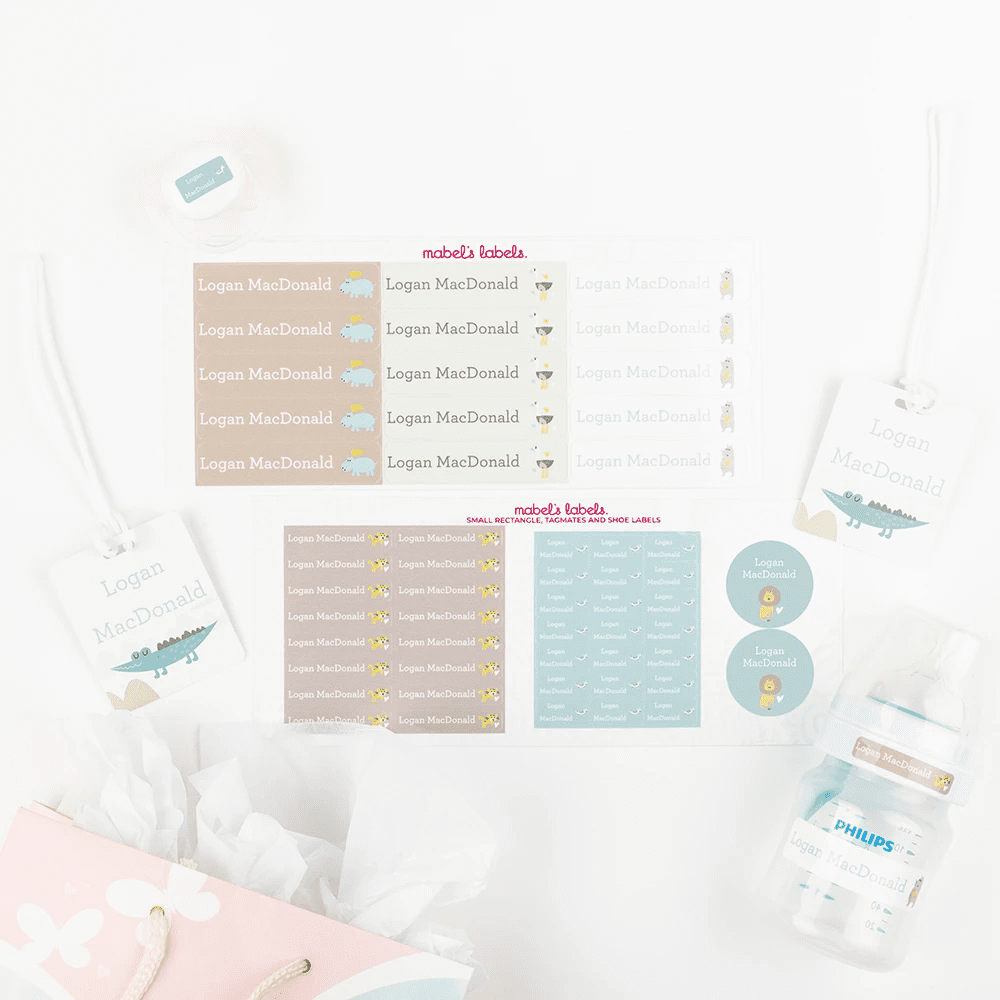 A great baby shower gift to add on is a Custom Clothing Stamp, so you can stamp the corner of the blanket with the baby's name to make sure it doesn't get left behind or mixed up at playdates. Also, the Baby Shower Label Gift Set is another unique gift option that parents love! Personalization is always special for new parents.
Also checkout this adorable Baby Birth Announcement! 
When my baby was first wrapped in their blue and pink striped blanket in the hospital, it strangely felt like a right of passage, I had joined millions of other parents who'd also had their babies lovingly wrapped in the same striped blanket. Here is the story of the traditional blanket that almost all hospitals use. Many hospitals (including the one I was in) use these blankets but don't make it a policy to give parents to take away. Unfortunately for my hospital, one accidentally fell into my hospital bag and came home with me (I think that happens often).
So, while the receiving blanket may seem like such a mundane item, a boring gift or useless, it's far from that! Not only is it useful, but the first blankets parents also use are deeply sentimental, and steeped in tradition that just feels right.
For more pregnancy and baby content, check out what to pack in you hospital bag!